Setting up my Axolotl tank
How To Set Up An Axolotl Aquarium / Tank
So at this stage, it's assumed you've already done all your research on how to cycle an axolotl aquarium, food, Axolotl safe chemicals, caring for your Axolotl, and all other inquiries.
Before you get your Axolotl
Place your tank in an area that is preferably well light. I say preferably since you can

...

always use an aquarium light. Never in direct sunlight.
Once you have your aquarium in the desired location you may begin to fill it with water. If

.....  .

using sand fill the aquarium half way. Place your sand in your aquarium. Sand must be

...

prewashed. Then fill the remainder of the tank.
 Place any desired decorations and hiding spaces.
Set up and run your filter.
Place your aquarium lid on.
Ensure your water is between 14-23°C (57-74°F)
Begin your cycling process.

**

Once you have cycled your tank you are ready to put your Axolotl in!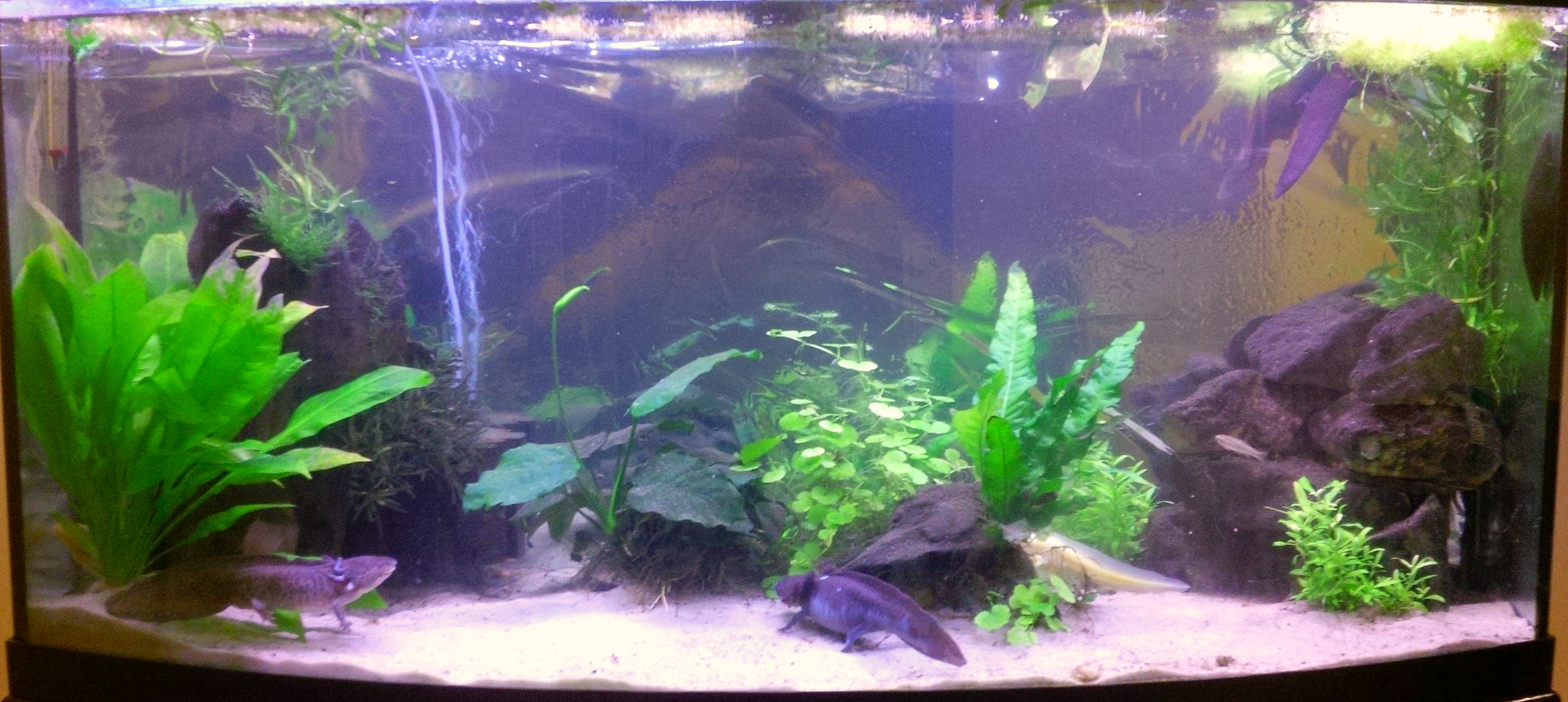 Acceptable decore
Aquarium sand
Silica sand - Available in our marketplace
River rocks 4 inches
Aquarium grade artificial plants - Available in our marketplace
Hiding spots without sharp edges - Available in our marketplace
Statues without sharp edges
Drift wood - Available in our marketplace
Aquariums rocks - available in our marketplace